This time I drew characters into the sketchbook. Right now I don't dare to draw on the back of the pages because I am still using water, the brushpen is also bleeding through a little bit so I don't want to risk it. I wonder... did I ever have one of those Moleskine sketchbooks? I did have one as a notebook only I think. I had Leuchtturm though and cheap stuff. Like really cheap. 
Anyway, here come my drawings...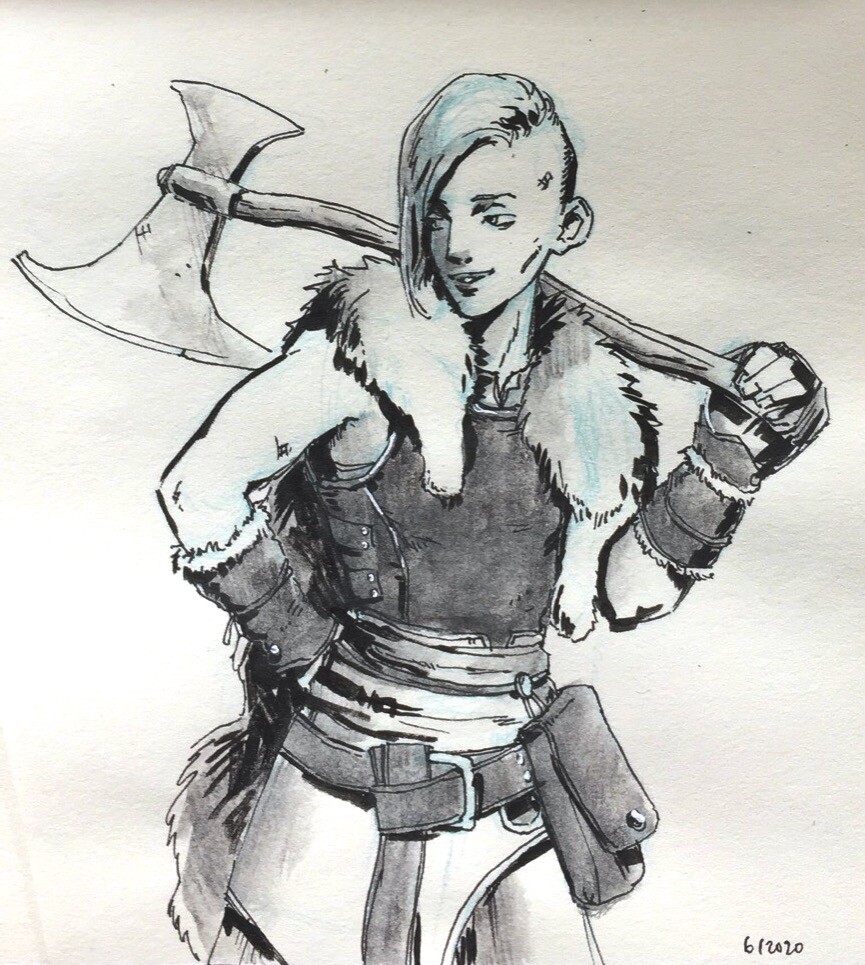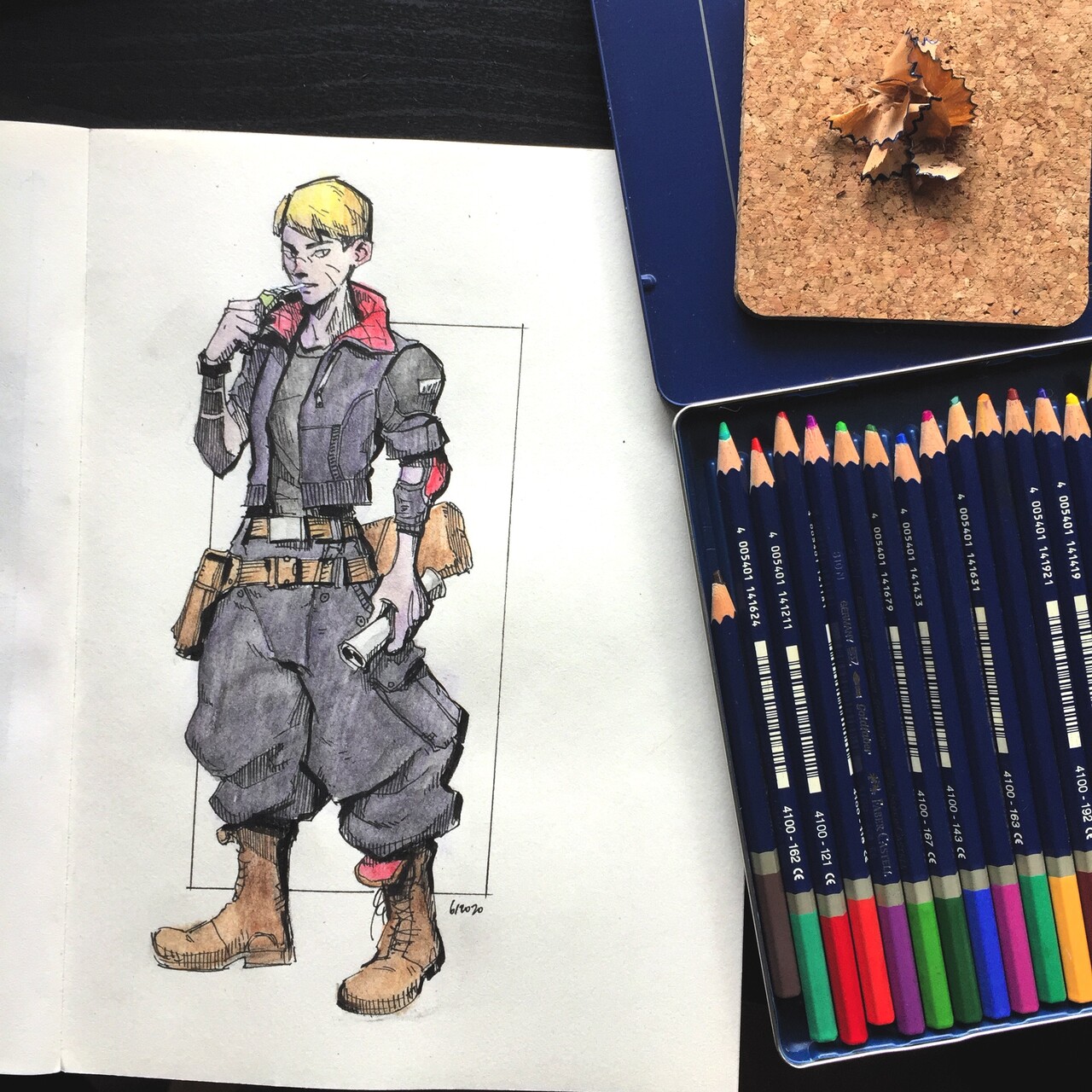 First one is not entirely finished. It is, but it isn't. I was going to add another character and put a hint of background but I'm gonna turn it into a new drawing and make it... well, more finished.
The second one is a character from my personal project which - as I said in the last entry - I also want to put more time into again. I want to talk about it a little more too, another time. But probably not next time because currently I am working on a storyboard for a comic which I also want to talk about. Probably next time. Turnips. Just sayin...
To anyone who reads this I'd like to ask: what sketchbook are you using or which one do you recommend? Or do you not keep a traditional sketchbook at all?