First off: I'm so excited about finally participating in an Artstation challenge! Specially excited because it's spacey and Sparth is amongst the judges! I had to! :D
If you wanna see what I'm doing and be up to date with it, you can always check my submission progress. Because right now what I was gonna share is some of my storyboard pages. Only a few, don't wanna reveal too much. But I'm actually done with it. 
Storyboard pages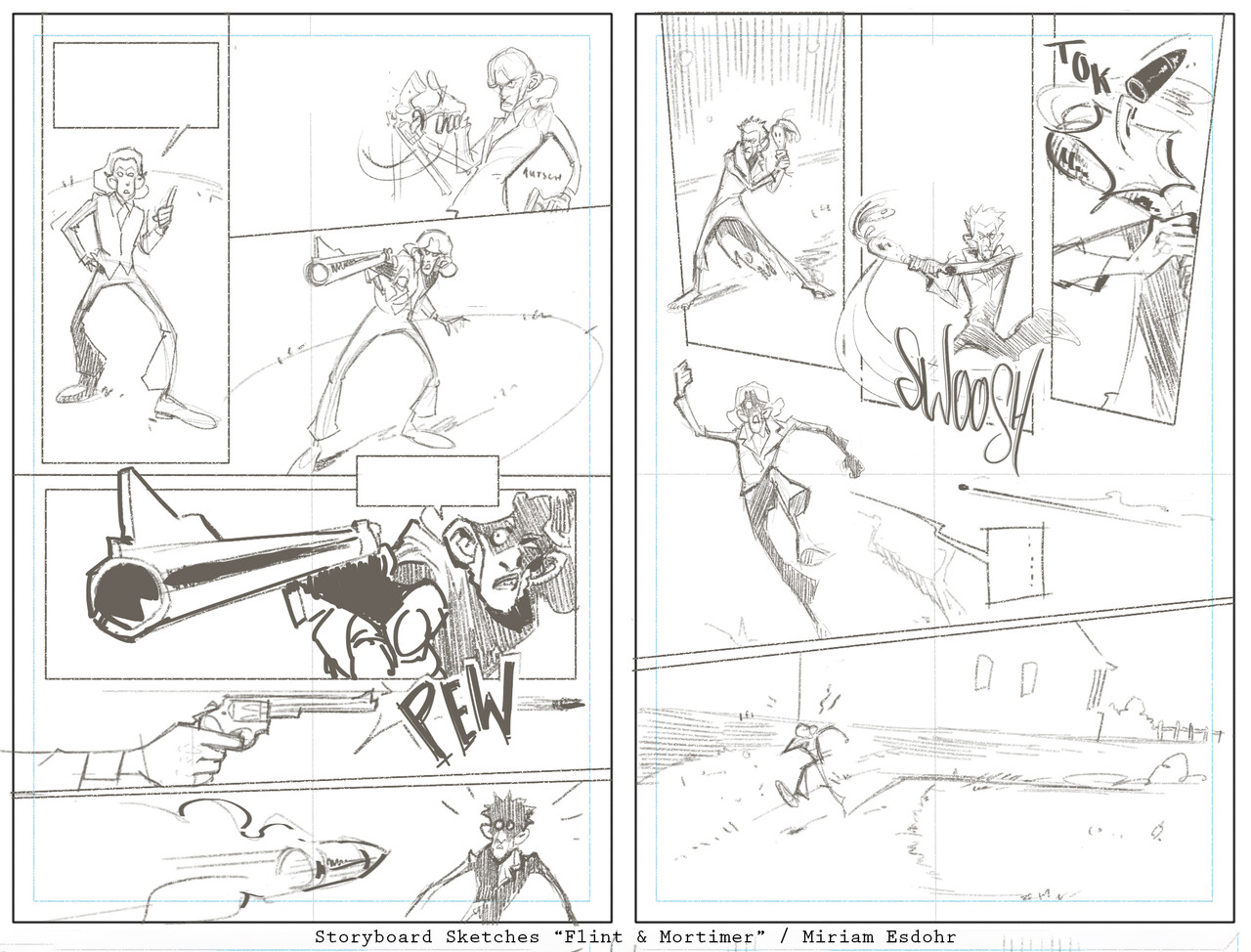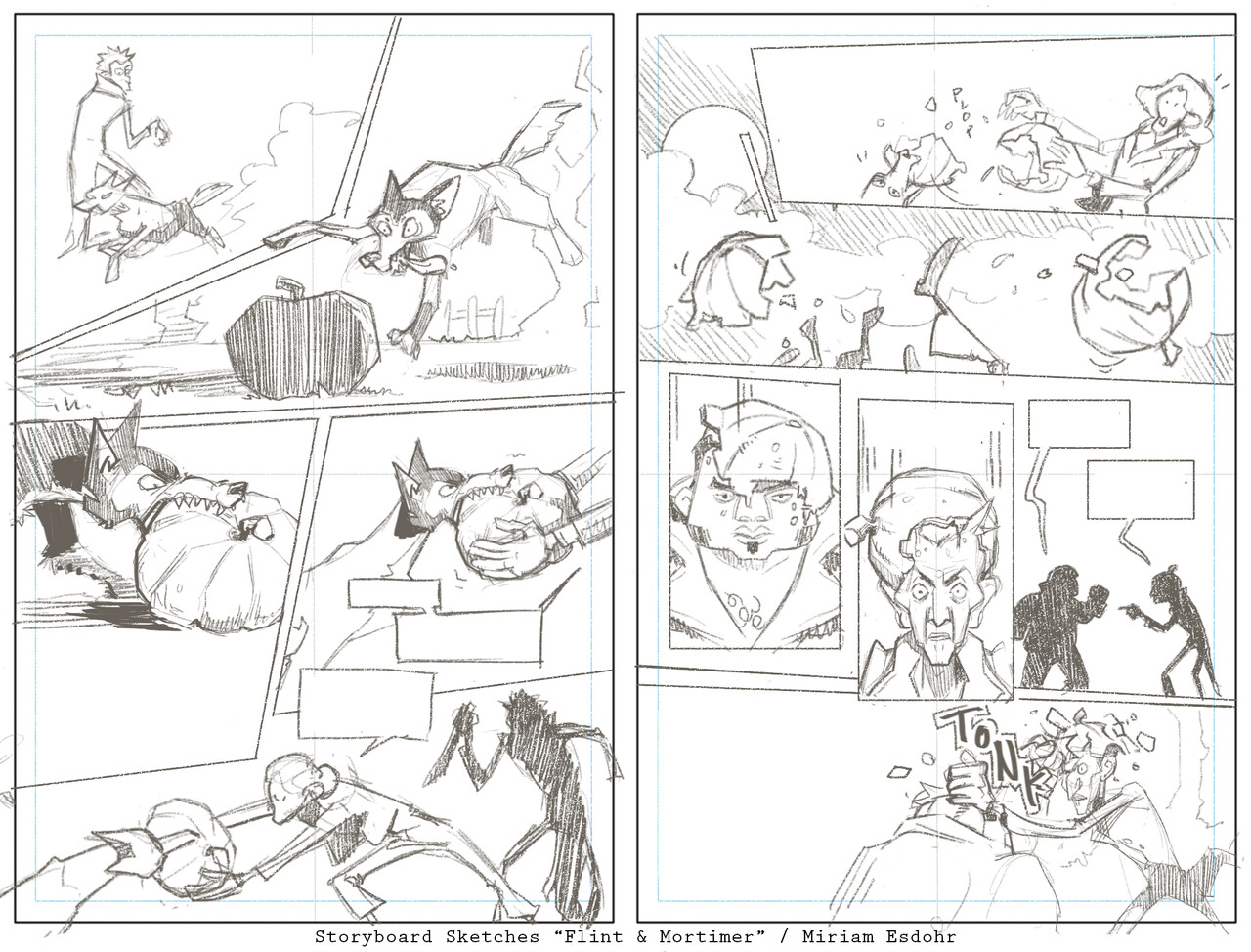 The comic is called "Flint & Mortimer", it's not my story and not my characters either. And if you haven't seen them yet, feel free to take a look at my character concepts I did for this project :)
Next post is gonna be about the challenge, I promise!