Here comes the second set of robots for the March Of Robots challenge. I fell one day behind though. Maybe I can catch up over the weekend, I'll see. I put more time than planned into the "shock" prompt. But since it is a challenge I wanted to do exactly that – challenge myself -, in that case not just with the robot but also with the lighting.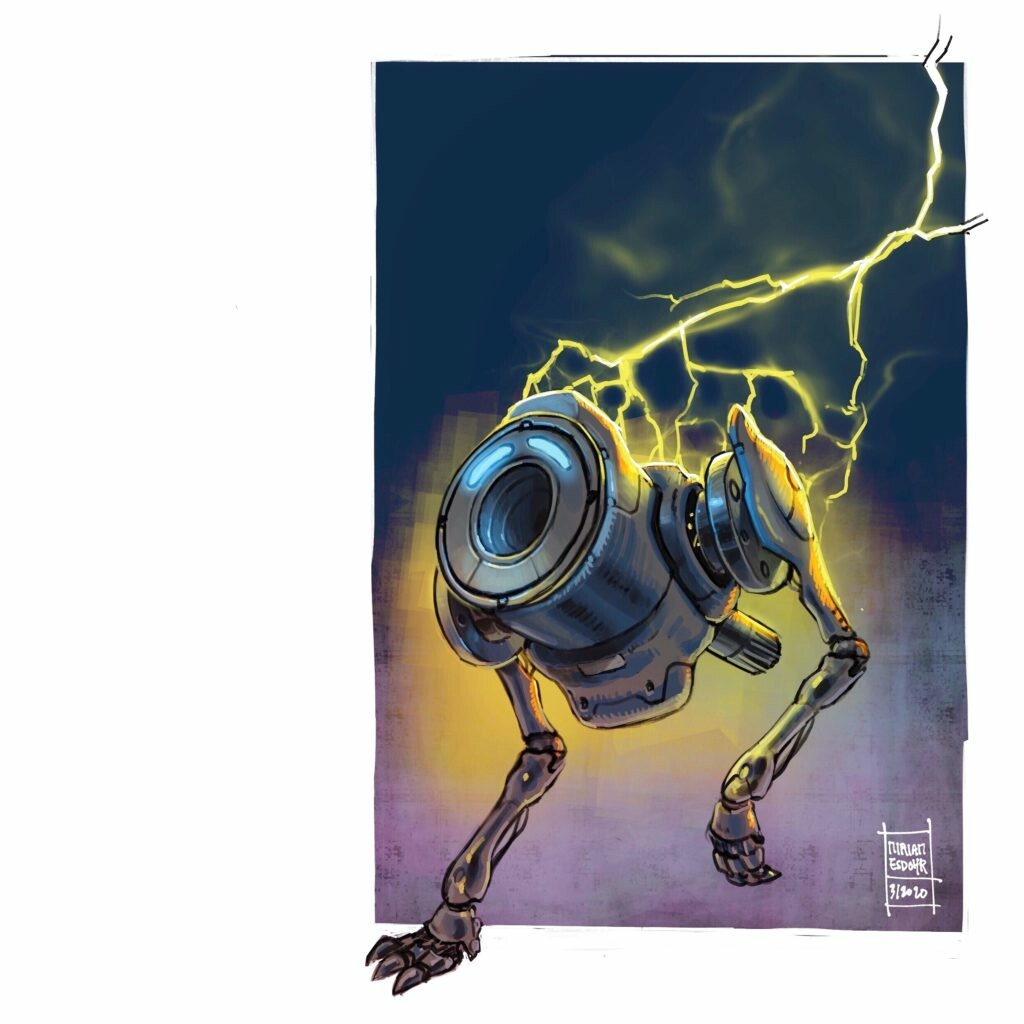 For the following one I wanted to do my friend a favor by doing a "happy" robot, he said not all of my robots can be depressed. Well, technically they can, and they're not all depressed. But not happy either, that is true. So I made this happy robot for "three".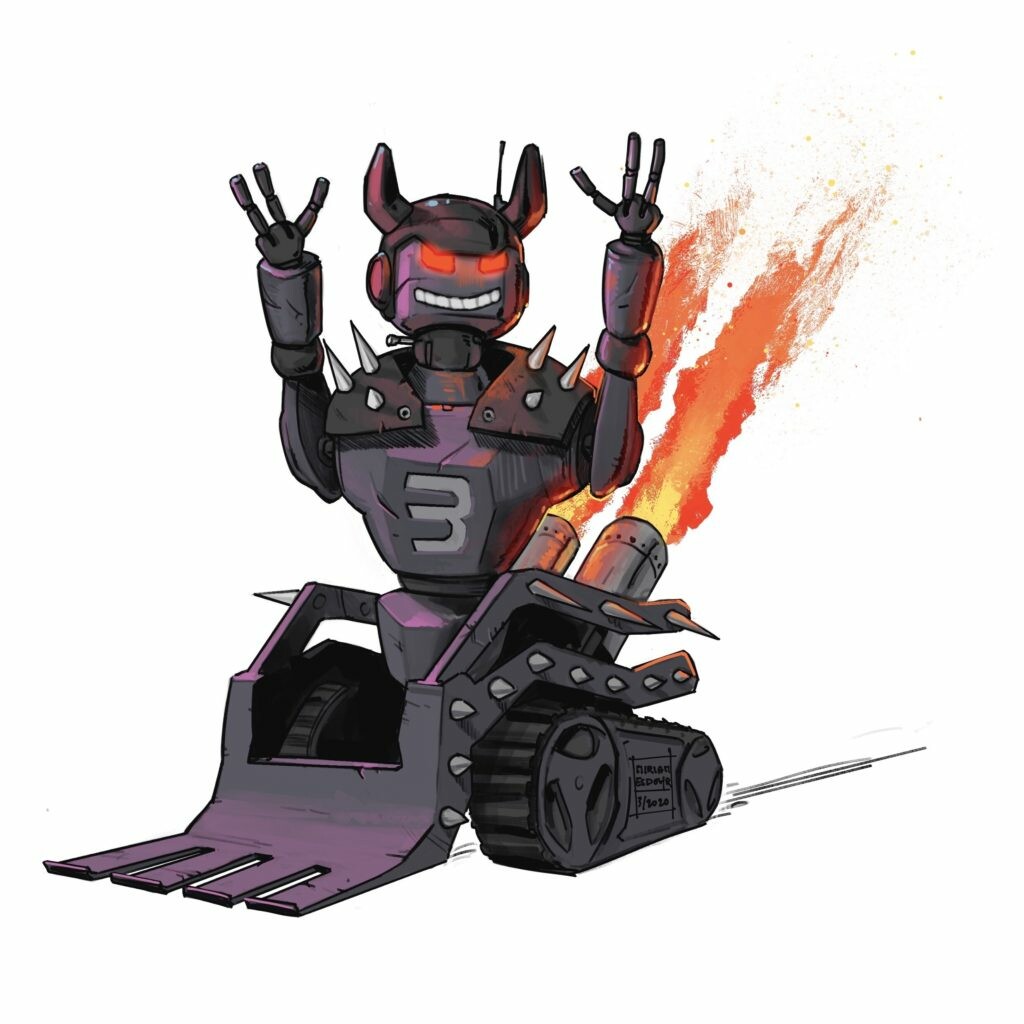 The next one is what I did yesterday, actually day five. The prompt is "island" and I did the next best thing that came to my mind, which was a coconut. When I started drawing it I was already very tired from a day full of work. I am at another 3D model currently and it is at least almost finished now. I just felt like doing nothing but at the same time I didn't want to fall behind further. So decided to draw the island robot anyway and just tried to make it a little simpler to not spend too much time on it. That might be one reason why the cocobot is making that face, more likely though it is but a representation of myself when I drew this.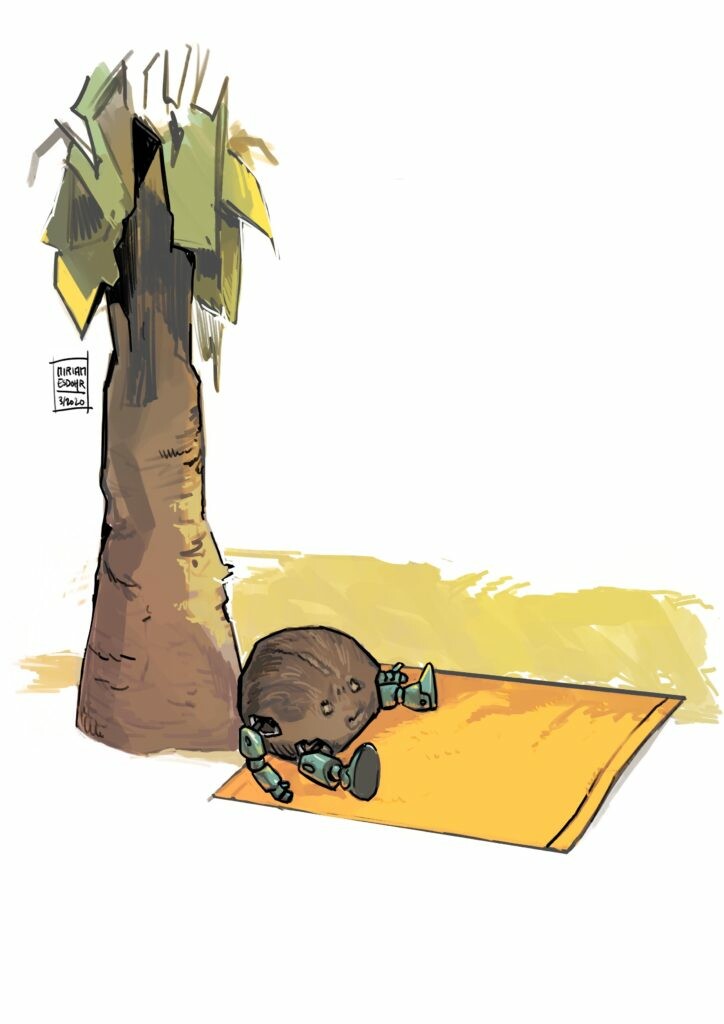 One of these days I also want to share the other things I've been working on meanwhile, which are the 3D models. Two so far, one being a little more complex. But it will help me tons when I draw that comic, I might even likely re-use them for other projects. I'll start with the comic next week as soon as possible.