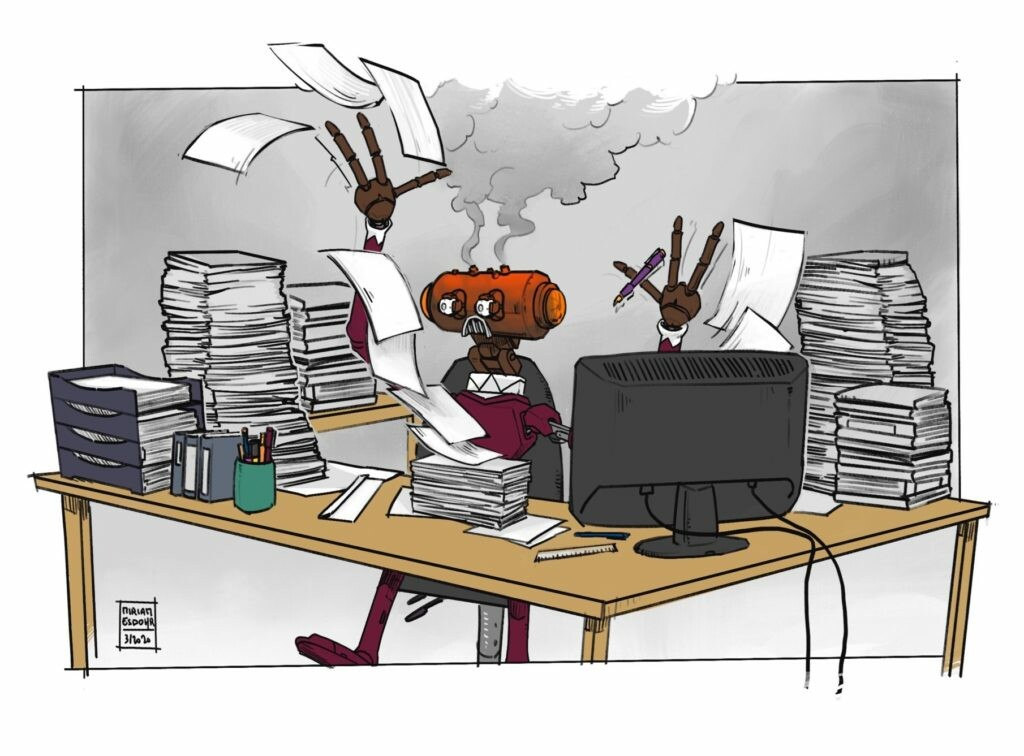 The end already. The last robot that I drew for the challenge, which you can see above, is very representative again.
Yep, I got so far behind that I gave up. There were already many things on my plate, in my work- and personal life. I didn't seem to be able to keep up with my own schedules and I had to give those other things priority.
Project updates
It is a pity that it didnt work out for me this year with the March Of Robots, which was supposed to be the first time for me to participate. But its okay. Things needed to be done and I can now fully focus on my projects again. I didnt even find time for my personal project Skymir lately, but I will get back to it eventually. I am looking forward to get my new ideas for it out there and to have Hilda, Yngvild and Bjolan go adventuring again.
It will be new, it will be different, but Im sure its gonna be pretty cool Once I have the short story for Ucomix finished I should be able to make some free time to work on Skymir on the side again. And the short comic was supposed to be finished by the end of this month. I am hoping to get it done this week, if nothing unexpected keeps me away from it.