Oh, it's been a while. The last time I didn't know yet that there was gonna be this epidemic and that people would hoard toilet paper and pasta. But here we are. I am fine and I hope you are too. The social distancing part goes rather easy on me, I like hermitting anyway.
Yet I managed to fall waaaaay behind with those robots. I'm going to post some anyway and I'll try to catch up again. But I've also started one of the two comics and there is another project I've been asked to work on. Which I sure want to do! Plus, let's not forget about my personal project Skymir, involving Hilda, Yngvild and Bjolan. I'm craving to go on with it but right now there are too many things that require to be tended first. Also in my personal life. But I have lots of ideas and ambitions.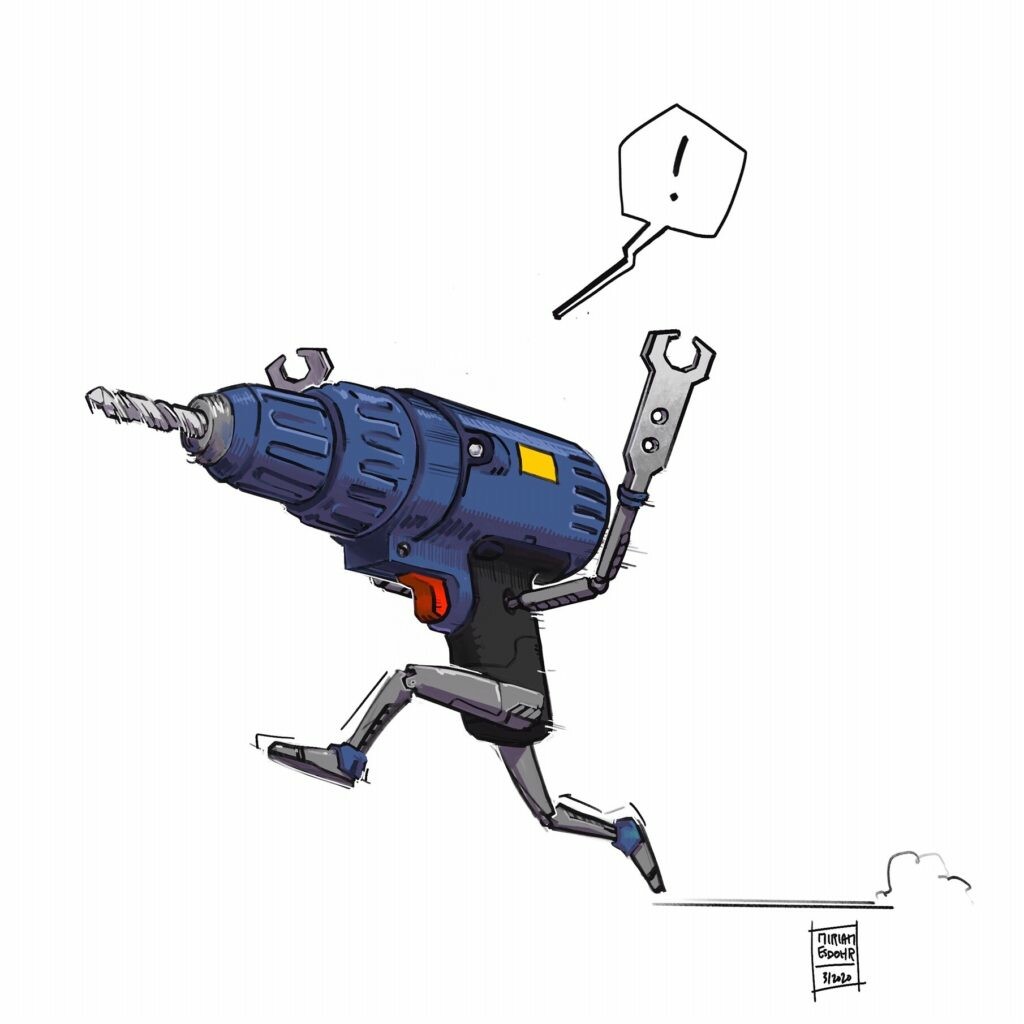 My "tool" entry might not be the most interesting, but it was fun to do anyway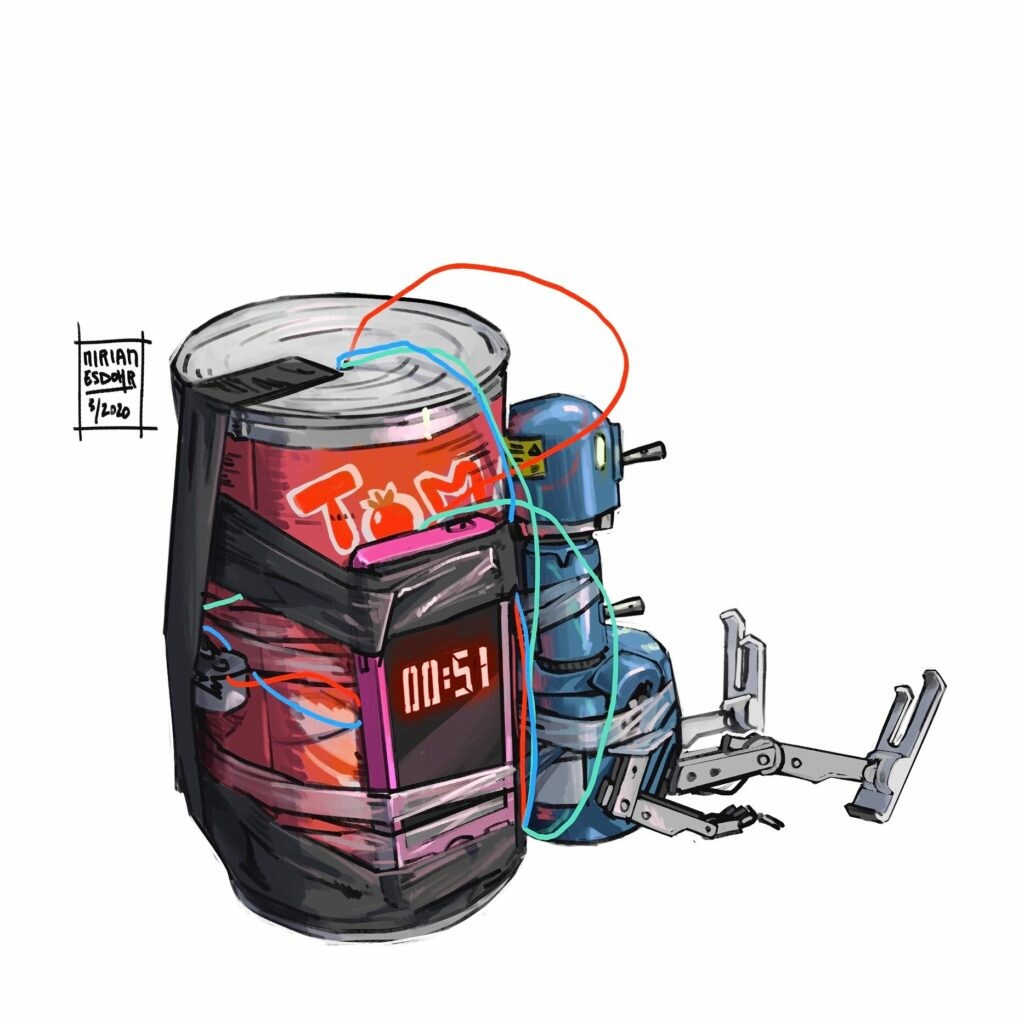 "Bomb" is so far my favourite, I must say. I am pretty satisfied with the result. Poor little robot though…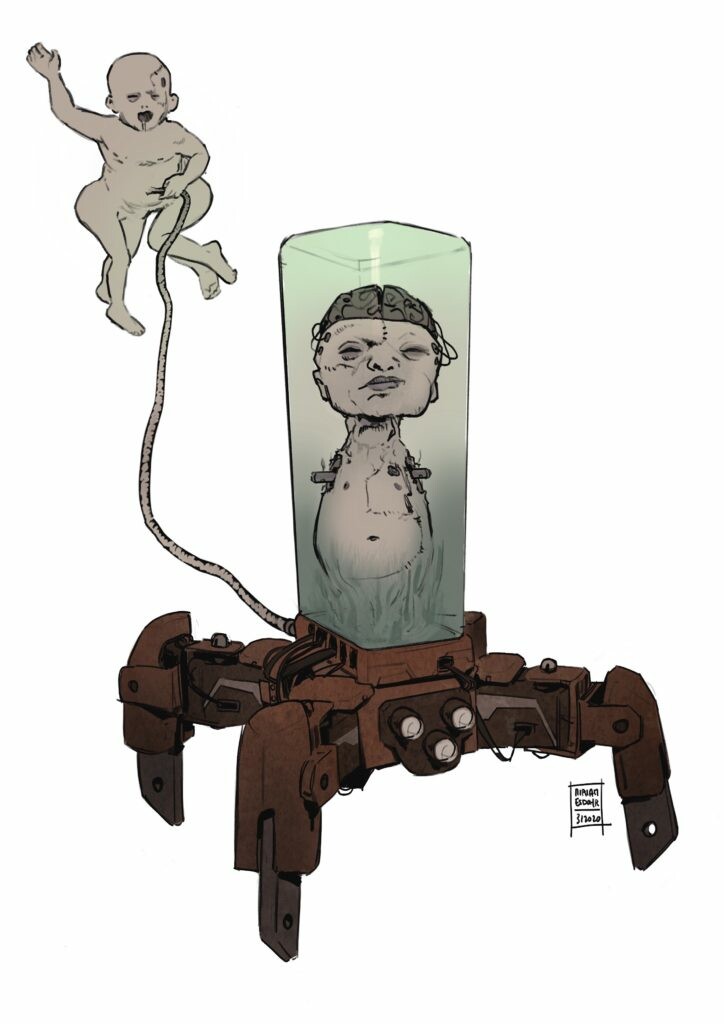 Now "substance" is somewhat different. I'm giving credit to my beloved girlfriend and her ideas and to my friend Luís for providing me with reference photos.
I shall post more. I've also been playing some stuff on the side, really not that much but I took screenshots. And then there are still the 3D models I've made. So there are things to blog about. I'll put a reminder in my phone so I stop forgetting to post! That should work.
Don't panic (Covid-19)
I wish everyone and their loved ones strength and health and remember to be careful. Always wash your hands properly, keep distance from people and such.
And please do not hoard toilet paper and stuff. There are other people who need things too. So please be considerate. Don't panic, that won't help anyone and only leads to bad decisions.