So I worked on my character concepts a little more. I still wasn't satisfied with the look of the outfit, especially the silhouett as it was in my previous post. Also I wasn't entirely convinced of any of the hairstyles. 
That's why I ended up trying the overall version again but this time I added a belt. I think that this works pretty well and I think I am settling with the funny looking hairstyle below. I think it's unique and I like that.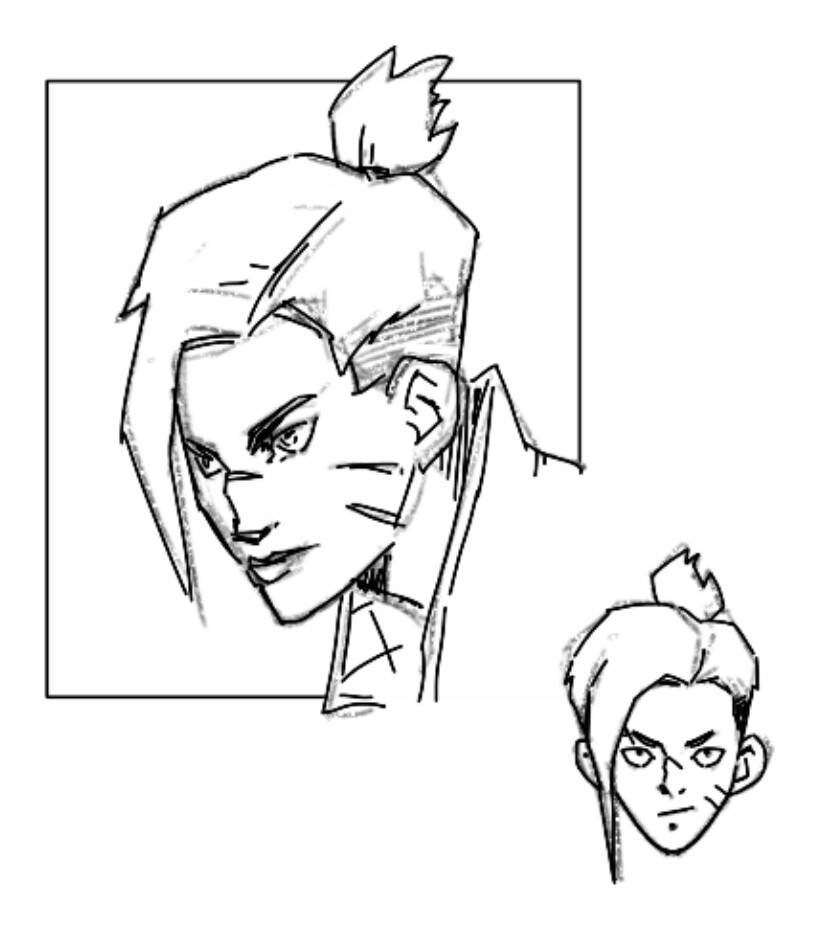 Still, I want to add more details and accessories (of course she has a weapon too) and I could still improve the silhouette by adding some stuff in different areas. Yet, I'll have to simplify the design for the comic later on. But that's fine, as long as it still works and looks cool. Next I'll also play with color a bit.
What accessories would you add to my rebellious souldier?